Custom Carrier Board
---
EMAC Designs, Prototypes and Manufactures Carrier Boards
Expertise with Embedded x86, ARM, Microcontroller & GPU Solutions
Development Boards Designed and Manufactured in the USA
Wide Temperature and Rugged Baseboards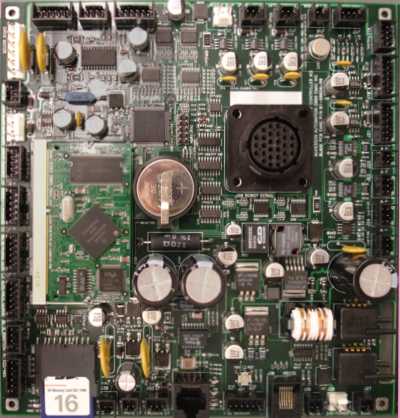 .
Knowledge
As a worldwide technology leader EMAC offers a full line of commercial off-the-shelf carrier boards for Embedded ARM System on Module "SoM", Embedded x86 Computer on Module "CoM", Microcontroller and GPU projects.  EMAC can provide Module and Carrier board solutions that are rugged, compact, low power, and high value. In addition to our off-the-shelf lines of SoM and CoM solutions, EMAC has the ability to design for other SoM modules, such as the NVIDIA Jetson Nano, NVIDIA Jetson Xavier NX, NVIDIA Jetson TX2, NVIDIA Jetson TX2i and NVIDIA Jetson AGX Xavier, COM-Express, Q7, SMARC, or even Custom SoM module solutions. When your project requires a custom carrier board our team of engineers have the experience to deliver a quality carrier board at a competitive price.
Value
The EMAC approach to module and carrier board development allows you to upgrade your processor and RAM through easily sourced field replaceable modules. A module-based design allows you to customize the carrier board with your exact i/o needs.  Imagine building the perfect embedded carrier board for your application or chassis. Reduce the immediate and long-term costs of making and replacing I/O cables for pin headers and reduce cluttering the coastline with unused I/O brackets. Adding needed portions of expansion cards, such as microcontrollers or specialized IO, that would have to be an expansion card in an Off-The-Shelf, CTOS system or "Configured-Off-The-Shelf" system.
Flexibility
Flexibility is a core component of a Module based project.  You save expense when updating your applications to support higher-level calculations or increase graphic performance. You don't need to change the carrier board or chassis design to enhance product performance; simply change the Module portion of your design. 
Energy Friendly
Every watt counts when designing an energy-efficient solution and EMAC is a veteran of Microcontroller, ARM-based System on Module and Carrier Board design and manufacturing. Microcontroller, RISC, or ARM processors require significantly fewer transistors than other processors typically found in a traditional computer. The benefits of this approach are reduced costs, lower heat and less power usage compared to more complex designs, traits which are desirable for lightweight, portable, low power consumption and/or battery-powered applications.
Time to Market
Delivering your product at the right time and cost is a key component to success.  We understand this process at EMAC and will work with you to deliver your product on time and on budget. After the prototype has been approved, a fully custom design can be derived from the semicustom prototype. Hardware design of digital, analog and microprocessor-based circuitry is no problem. Circuits containing programmable logic or even ASIC's can be developed. Multilayer PC boards and surface mount technology can be incorporated into your design.
The ability to make use of these new technologies can substantially reduce the cost per piece of the production unit for large runs. EMAC can have your product talk and interact with a PC. As a matter of fact, your circuit application can be put on a PC card if appropriate. PC interface software may be text or Windows™ based. Acquired data can be stored in standard spreadsheet or database formats and manipulated by the PC. Custom PC-based software, such as TSR's and device drivers, or fully stand-alone application programs can be developed. After the circuit board is finished and the software is written, EMAC can help with enclosures, front panel artwork, and even manufacturing of the product. EMAC can offer a turn-key solution to your custom engineering needs. Give us a call and just see how reasonable custom engineering can be!
The Hidden Value
EMAC has our Engineering, Manufacturing and Integration services onsite at our facilities, Thus allowing engineers to see problems and issues with producing a product first hand. Making it faster to adjust a design to make it easier to produce with fewer problems. Providing system testing options allows us to ship products with fewer defects, costing you less time troubleshooting assemblies or systems on site.
Custom Carrier Board Gallery
---