SoM-250ES Manual
The SoM-250ES is a compact, low-power SoM Carrier/Socket board with an optional 7" WVGA (800 x 600) color LCD and resistive touch screen. This versatile SoM Carrier/Socket board is ideal for evaluation and early development work. This Carrier is designed to work with all EMAC 200-pin SODIMM type SoMs. Note: The SoM-250ES is specifically designed for SoMs with Video & USB capability.
The SoM-250ES provides access to much of the SoM's I/O through on-board connectors as well as a number of additional I/O expansion blocks such as Video, Touchscreen, Ethernet and Micro HCSD/MMC flash disk.
Although a good deal of customers will want a Carrier that is unique and is designed specifically for their application, the SoM-250ES when coupled with a SoM-9G45/9M10 SODIMM SoM makes for a powerful User Interface Control System with USB and Ethernet capabilities. This allows the user to gather data and respond with Control commands via the Internet.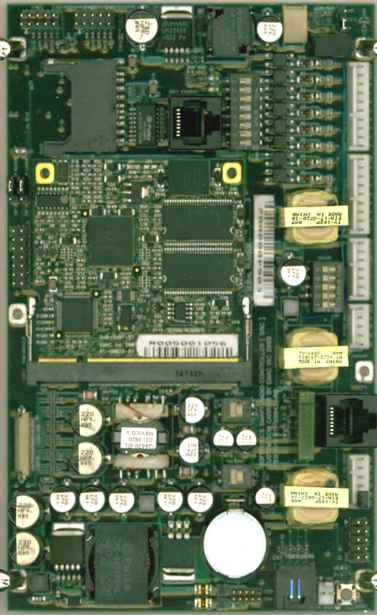 When a unique custom board is required, the amount of design work required is greatly minimized by the SoM approach. The custom Carrier designer does not have to worry about the processor, memory, and standard I/O functions and can concentrate on the I/O, connectors and dimensional aspects required for the application.
In situations where a custom Carrier is required but the customer does not have the capability to design such a board in-house, EMAC's Custom to Order Services (COS) can be utilized (see Custom Carrier example on right). Using COS the customer can select from a library of standard I/O blocks. These blocks can be put together quickly into a form-factor of the customer's choosing, providing prototypes in as little as 30 days.

SoM Benefits
Faster time to market
Cost savings
Reduced risk
Scalable CPU choices
Decreased customer design requirements
Small footprint