Product Highlight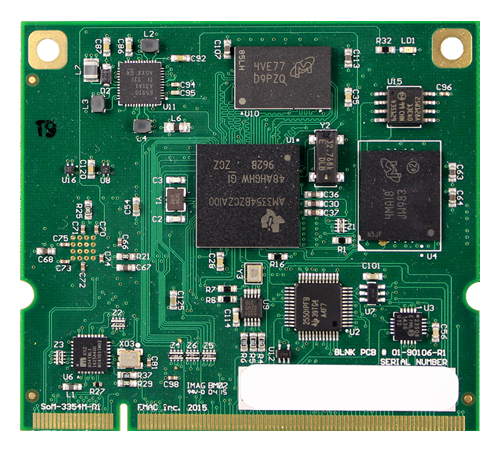 The SoM-3354 is an ARM System on Module (SoM) based on the TI AM3354 Cortex-A8 processor.
Product Highlight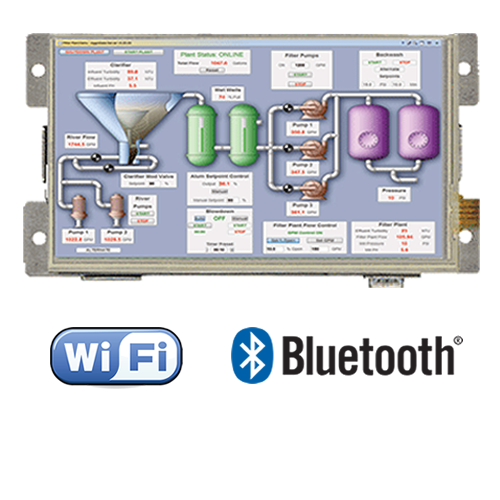 Setting up a Panel PC can be a Puzzling experience. However, the PPC-E10 Compact Panel PC comes ready to run with the Operating System installed on flash disk. Apply power and watch either the Linux X Windows or the User Interface appear on the vivid color LCD. Interact with the PPC-E10 using the responsive integrated touchscreen. Everything works out of the box, allowing you to concentrate on your application, rather than building and configuring device drivers. Just Write-It and Run-It.
Product Highlight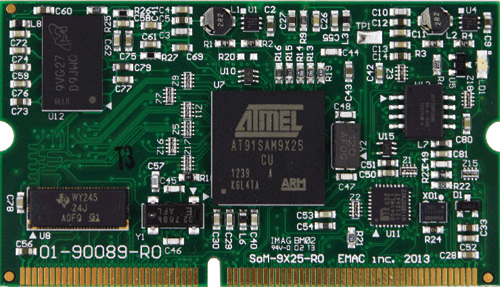 The SoM-9x25 is a System on Module (SoM) based on the Atmel AT91SAM9x25 processor. Designed and manufactured in the USA, this wide temperature, fanless ARM9 400 MHz SoM has an Ethernet PHY included along with 6 serial ports with auto RS-485. It utilizes up to 4GB of eMMC Flash, up to 16MB of serial data flash, and up to 128MB of DDR2 RAM. A SoM is a small embedded module that contains the core of a microprocessor system.

Featured